Strategy for Honor Arena
Spirit Guardian Version 2.0 is introducing an exciting new PvP game mode: Honor Arena! Are you familiar with this new mode? Below is an overview of Honor Arena.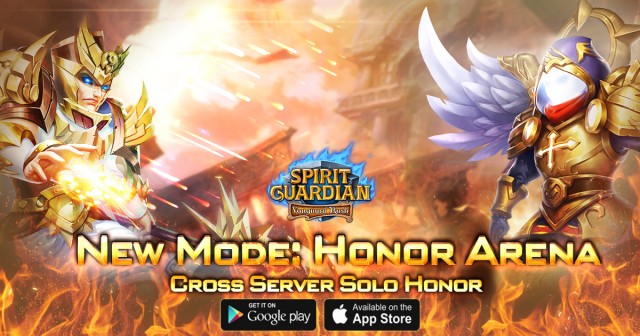 I. Rules of Honor Arena
1.Honor Arena is unlocked at level 55. Players that ranked in the Top 50 in the Arena (previous week) will be entered into the Honor Arena.

2.Honor Arena begins every Monday at 10:00AM and ends on Wednesday at 9:30PM (server times).

3.Participants will compete in 1v1 ranked battles, and battles are automatic.

4.Participants will challenge higher ranked opponents to rank up. If the lower ranked challenger wins, they will swap ranks with the loser. If the challenger loses, ranks will not change and loser will incur a cooldown before they can challenge again.

5.Every 15 minutes ranks are calculated and rank rewards are sent, so participants should strive for the best rank at all times.

6.Final rewards will be determined by players' final ranks when the competition ends. Final rewards should be sent around 9:35PM Wednesday.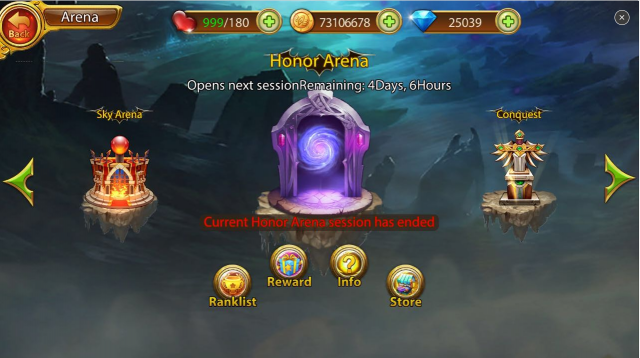 II. Honor Arena Strategies

1.Players who can hold a high rank for long periods will earn better rewards every 15 minutes. Non-participating players can also get in on the action by "Investing" in the combatants, and earn rewards depending on the performance of their invested player.

2.Participants can save their special battle tactics and use them right before the competition ends to try and sneak in a better rank.

3.Purchasing Revives and more challenge attempts to try to get a better rank can be very cost-effective, if the player achieves a better rank and earn greater end rewards that cover their expenses.

4.Within the Ranking list is a "Like" function. You can support your favorite players by giving them a Like. Both you and the receiver will get Honor token rewards, so don't be stingy with your Likes!

5. Players can Invest once for each Honor Arena session. Non-participants can watch the top 50 battle it out, witness the rise of legends, and choose their favorite player to Invest in. Investing is divided into Gold or Diamond Invest, and your final yields will be determined by your investment type and player end ranking. Investing will also reward Honor tokens.

6. Starting rankings in Honor Arena will be based on the weekly Arena rankings. The better players do in Arena, the higher their starting position in Honor Arena!



Additional Information:
Play Spirit Guardian absolutely free by visiting the following link:
http://spirit.gtarcade.com/
For regular updates, be sure to follow Fire Raiders on Facebook at:
https://www.facebook.com/pages/Spirit-Guardian/646800185429730
About GTArcade:
GTArcade is a leading developer and publisher of free online games. With its guiding principle of "sharing simple joy," GTArcade has created award-winning MMORPG and strategy games for browser and mobile platforms around the world. Visitwww.GTArcade.com today and play all our games for free! Partake in the gaming experience of a lifetime!