As for RPG mobile game, collecting powerful cards is extraordinarily essential. Then here comes the question, in a game consists of hundreds of heroes, how to collect a high-level hero card apart from Divination with Diamonds??
Source One: Arena Reward (Function opens at Level 10)
Every night, the Arena will rank the players based on the Score, the Top Ten players can get abundant rewards including Diamonds, Golds and Honor. Among which honor is the element which can be exchanged of Epic Hero Shard.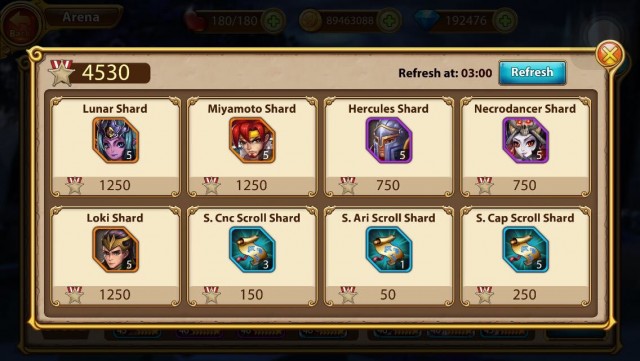 Source Two: Mystic Store(Function opens at Level 24)
Mystic Store is definitely a good place to obtain shards. You can get not only Hero Shard, but also the Equipment Shard. If lucky enough, you can get a complete piece of Purple Equipment.
Source Three: Infinite Dreamland Reward(Function opens at Level 25)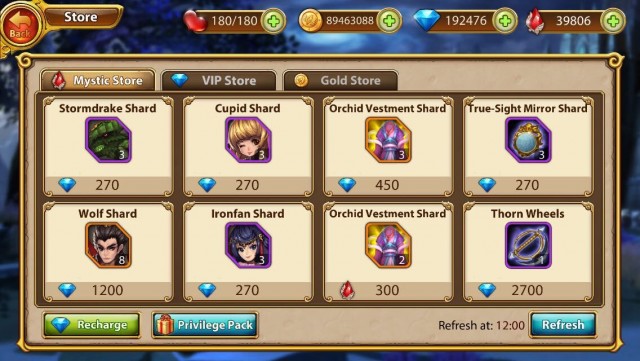 Every day, each player has got three-time for challenges in the Infinite Dreamland and each checkpoint has a special reward including the Epic Hero Shard. Players can join more Infinite Dreamland Challenges to get the Epic Hero Shard to combine one Epic Hero.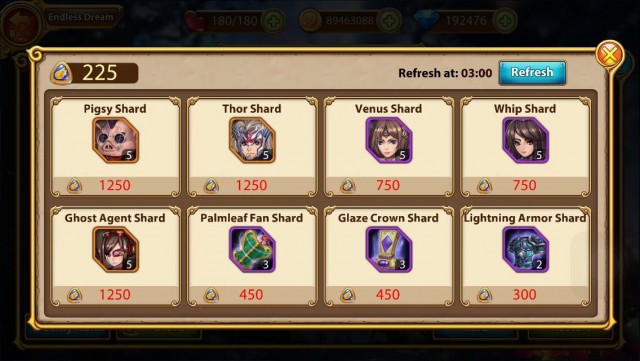 Tip: there are also Epic Hero Shard in the Guild Store, so don't hesitate to join the Guild and your own Epic Hero.
Official Site: http://spirit.gtarcade.com/
Forum: http://community.gtarcade.com/group/2105
Facebook: https://www.facebook.com/pages/Spirit-Guardian/646800185429730