New Version 1.6.1 Grand Release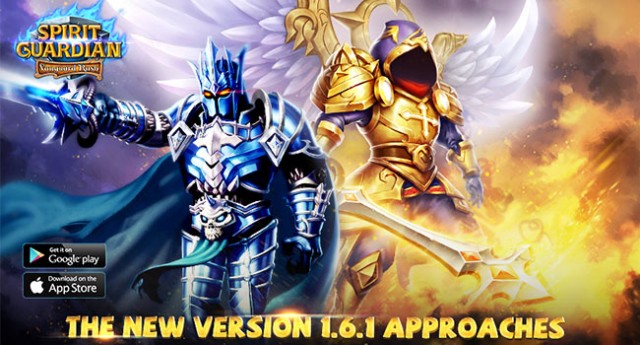 Dream Raiders, breaking news for Spirit Guardian-Version 1.6.1 comes with a boom. In the upcoming version, new event Tower of Babel, new function Enchant, and a new hero named Hime will be available. Are you looking forward to the details of this update? Now let's take an overview of it.
New Gameplay of Tower of Babel
Tower of Babel is a time limited event, which is similar with Endless Dream. You can collect a brand-new but super-awesome reward: Enchanting Scroll. This item can be used in the new function Enchanting.
Tower of Babel is unlocked at Level 25 or above. You can either click the icon Event or click Challenge to get access to it.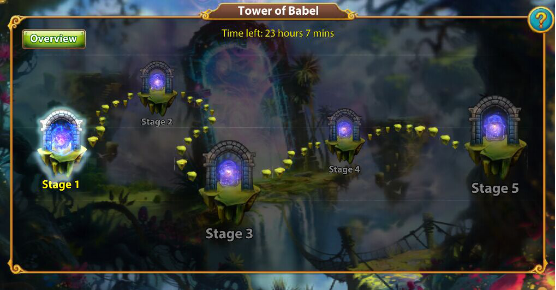 When you get to the event page, you can choose an unlocked stage to challenge. You can only deploy at most 4 active heroes, which at least reaches Lvl 15. Heroes that die or fail during the climb can't be selected again during the same attempt.
And heroes retain rage after a successful challenge.
The new gameplay can really represent your power to the Bosses and you can also collect precious rewards, like new item Enchanting Scroll, which is also a super-awesome element of improving and upgrading the equipment.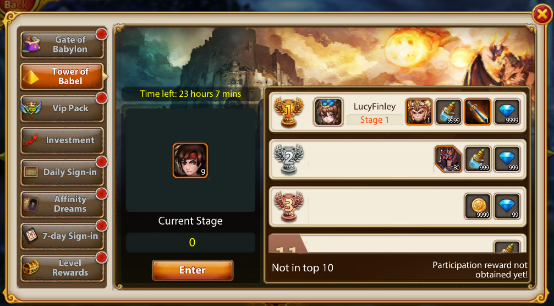 New function Enchant
This new function can enhance alliance power greatly by increasing the attributes of equipment. The new item Enchanting Scroll which is received from Babel of Tower can be used here to enhance Equipment!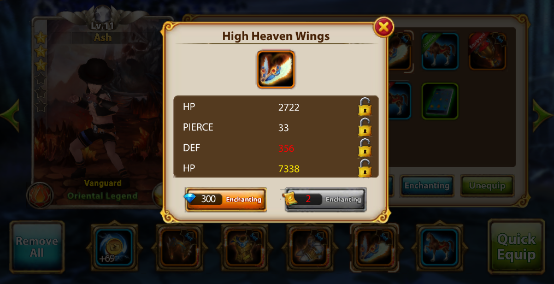 You can find this new function in the interface of Equipment. When you chose a qualified equipment, you will find a new button Enchanting.
After you click Enchanting, you can find those attributes unlocked. If the came-out attributes are satisfied, then you can click the locks to lock them. Please pay attention that when you lock the attributes, you need consume enchanting scroll and diamonds. Therefore be more careful and good luck!
New Hero-Hime
We are going to have a special hero with stunning looks and beautiful voice. Her voice calls upon the goddesses of love and peace. As she is always in pursuit of freedom, she belongs to no camp. Though she does not have any affinity, she can match with many heroes and equipment. Are you looking forward to meeting her in the new version?
Additional Information:
Play Spirit Guardian absolutely free by visiting the following link:
http://spirit.gtarcade.com/
For regular updates, be sure to follow Fire Raiders on Facebook at:
https://www.facebook.com/pages/Spirit-Guardian/646800185429730
About GTArcade:
GTArcade is a leading developer and publisher of free online games. With its guiding principle of "sharing simple joy," GTArcade has created award-winning MMORPG and strategy games for browser and mobile platforms around the world. Visit www.GTArcade.com today and play all our games for free! Partake in the gaming experience of a lifetime!