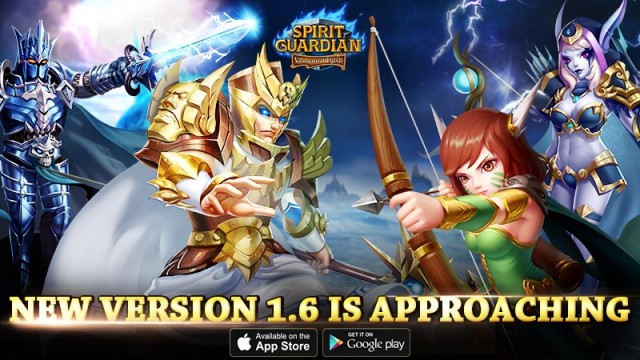 It has been a month and a half since the Version 1.5 has been released. And the version 1.5 has brought some brand new gameplays for Dreams Raiders in Spirit Guardian. This time, with a grateful heart, the Spirit Guardian Team continuously spare no efforts to develop new functions and gameplays to bring much more fun for our beloved players. As the new version to be release in a few days, the editor would give a preview of the upcoming version 1.6 to thank all of the fantastic players.
New Version will bring much more fantasy for dream raiders. The much anticipated new gameplays will be added and many functions and displays will be optimized and streamlined. The breaking news is that there will be Guild War in the upcoming version, what it is really like should be discovered by yourself when the new version is released.
Spirit Guardian is always popular for its diversity of heroes. In Version 1.6, new heroes are indispensable for the update. One hint for Dream Raiders: there will be a rock star which is created based on the prototype of one of our producers of Spirit Guardian. If you want to get more information about this producer, follow the fanpage of Spirit Guardian on Facebook to keep updated.
There are much more to be explored in the new version. So don't hesitate, join the game and start a wonderful journey with SG in the Dreamland.