Dear Spirit Guardian Players,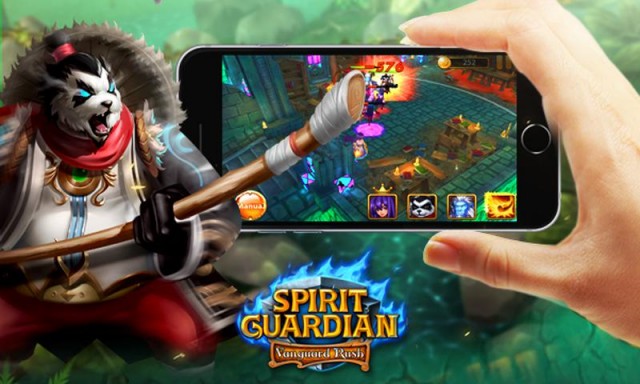 Hello everyone! I am Alex He, Producer on Spirit Guardian-Vanguard Rush here at GTArcade. This is the first time that I am writing to you all and I am thrilled to share some exciting info about the upcoming Version 1.5 update for Spirit Guardian-Vanguard Rush. The whole team and I have been deeply vested in the evolution of Spirit Guardian during the past few months. We've worked tirelessly to deliver great content updates like Guild Dungeon and the Empower System. It has been quite hectic here around the office as we put the finishing touches on Version 1.5, but with a little time to spare, I am honored to share what's coming in this new update with you.
New Gameplay to Explore
The Development team's primary goal for this year was to deliver quality game updates that bring exciting new challenges and experiences to you all. In another step towards that goal, we have developed a number of cool features to unlock in Version 1.5: 【Empower】 【Guild Dungeon】 【Refining】and 【Resource Defense】.
*New Feature【Empower】: Heroes placed in Empower slots will enable their Affinities without having to be dispatched into battle. Available Empower slots are determined by player level and VIP level.
*New Feature【Guild Dungeon】: Work together with guildmates to conquer this cooperative dungeon for awesome rewards. There is also a new 3D Display for Guild interface and new Building Upgrade ability.
*New Feature 【Refining】: Refine equipment to make them even more powerful.
*New Feature 【Resource Defense】: Defeat the monsters guarding the resource nodes and claim the mines to earn a slew of rewards.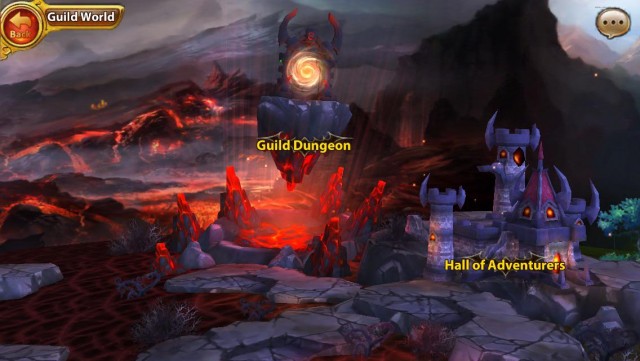 Seven New Heroes Awaits
In Version 1.5, seven brand new Heroes will be joining the roster: Ignite, Naga, Archdemon, Wargrider, Dracula, Triclops and Runeblade. In the version 1.4, there were a total of 70 unique heroes to collect. The addition of these Heroes will undoubtedly infuse robust new gameplay and strategy elements for you to experience, while empowering your Team to Victory.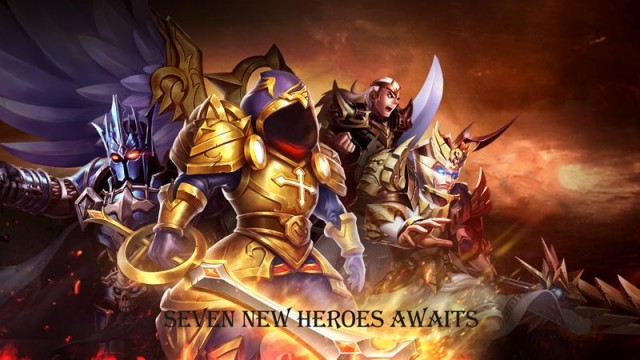 New Heights to Achieve
Version 1.5 will extend Spirit Guardian's end-game content and provide you with more advanced challenges to conquer. The Level Cap will be raised from 70 to 80 and there will be 2 new Story Maps: Chapter 10 - Fillion Ridge and Chapter 11 - Rift. As for Element Bash, there will be a new Expert Difficulty added to test your team. Additionally, Heroes can now be upgraded to Orange Legendary + 1. You can further upgrade your heroes and form an even more fearsome team.
Game Optimization
When it comes to optimization, I am eternally grateful for your patience and support. Without your diligence, Spirit Guardian would not be the game it is today. In Version 1.5, we have optimized and streamlined many functions and displays such as adding the "Send All" button for sending Stamina to your friends and "Claim All" button for Dreamland Trial rewards.
Keeping In Touch
The best way to keep up with the latest news from Spirit Guardian is to follow our fanpage on Facebook and visit our official site http://www.gtarcade.com/. Through these channels we announce official news, launch new events, and provide game strategies. The Spirit Guardian Team is focused and determined to give you an unparalleled gaming experience. Again, thank you for your support and we wish you a happy journey in Spirit Guardian.
About GTArcade:
GTArcade is a leading developer and publisher of free online games. With its guiding principle "sharing simple joy", GTArcade has developed award winning MMORPG and strategy games for browser and mobile platforms around the world. Visit http://www.gtarcade.com/ today and play all our games for free to partake in the social gaming experience of a lifetime!