With the global launch of Spirit Guardian fast approaching, we'd like to take a moment and preview GTArcade's latest mobile game and check out some of its cool features.
The Basics
Spirit Guardian is designed to be an extremely easy to pick-up-and-play mobile Action MMORPG. The game first takes players through a tutorial on combat and other essential game features. The tutorial moves fast but is quite in depth, so players are encouraged not to miss anything. The premise of the game is simple at first. Combat consists of controlling a team of heroes to defeat hordes of enemies. Before each battle, players select the heroes they want in their team; then its off to smite some evil.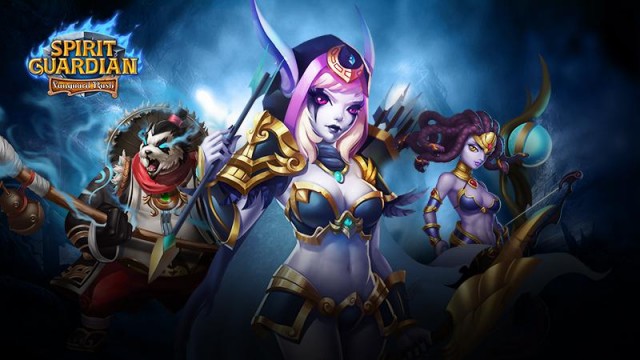 Battles
Spirit Guardian runs very smoothly and the 3D graphics and hero design are a treat for the eyes. Each hero is highly distinct and personalized, coming to life on the screen. All this makes for a very satisfying combat experience. Using the touch interface, players have direct control of their heroes. One of the best parts of the game is unleashing your heroes' devastating ultimate skills. As they fight, heroes build rage. When the bar is full, heroes gain access to their ultimate skills. These skills will have a huge impact on the battle so use them wisely. Use destructive area of effect skills to quickly clear minions and save powerful direct damage for the bosses. How and when players use these game-changers will separate the novices from the veterans.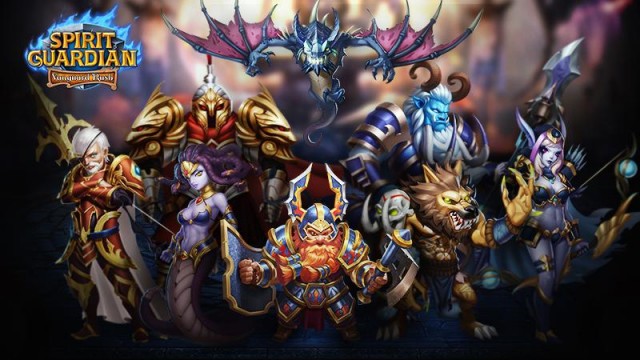 Team Setup
As players progress deeper and deeper into the game, they will notice that using the same team of heroes will not be ideal. Choosing your heroes based on the situation and hero synergy will be necessary to defeat particularly challenging bosses and Arena opponents. If you find yourself losing the same fight over and over again, study your opponent and how to counter their formation.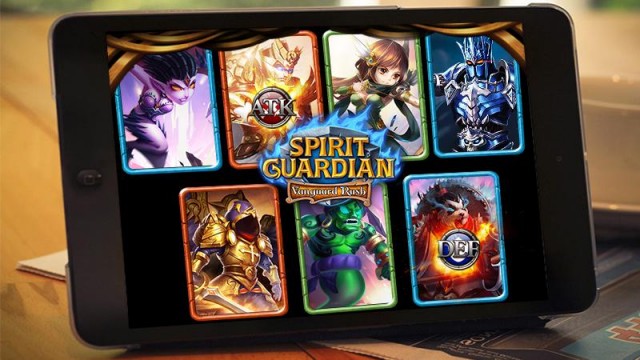 Content
Developed with great action MMORPG's in mind, Spirit Guardian offers almost endless maps filled with interesting enemies to slay. Other PVE activities include various challenges and trials that will test your heroes to the fullest, as well as Guilds to join that offer a slew of extra content. In the realm of PVP, the game offers Arenas where players can face off against one another to see who has the strongest team. As an MMORPG, content is always being added to the game to keep things fresh and exciting.
Quality F2P MMORPG
Completely free to download and play, Spirit Guardian is designed as an action-packed, feature-rich MMORPG that appeals to all types of players. There is no shortage of things to do in this game and constant content updates will ensure players never get bored. The battles are fun and dynamic, while the strategy aspects will keep players on their toes. Enjoy this gem on your mobile and tablet anywhere you go. Give Spirit Guardian a try, we're certain you'll be hooked too.
Additional Information:
Get the latest info about Spirit Guardian here:
https://www.facebook.com/pages/Spirit-Guardian/646800185429730
and visit the official forums at:
http://community.gtarcade.com/group/2105
About GTArcade:
GTArcade is a leading developer and publisher of free online games. With its guiding principle "sharing simple joy," GTArcade has developed award winning MMORPG and strategy games for browser and mobile platforms around the world. Visit
www.GTArcade.com
today and play all our games for free to partake in the social gaming experience of a lifetime!