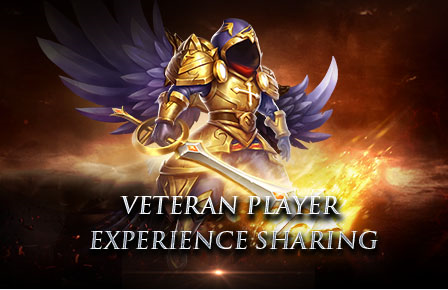 Duration:
9/8 0:00 - 9/15 23:59 (EDT time)
Description:
Two months have passed since Spirit Guardian was launched, and a great amount of players have been really enthusiastic and focused on this wonderful game. And now some of you have reached the MAX level-70 of the current version. We strongly appreciate the efforts that you have paid in the past two months. Now we want to invite all the lovely players who have reached a Level-70 to join this Veteran Player Experience Sharing Event to post the strategies that have been concluded during the journey with Spirit Guardian.
*We do appreciate all players who have reached a Level-70 to send us the evidence of getting the LEVEL-70 and share strategies of your own to motivate other players.
How to participate:
Just reply below and do not forget to tell us your in-game information.
Example:
Screenshot of Level 70:
My own strategy of playing Spirit Guardian: xxxxx
Server: xxxxx
Character ID: xxxxx
Rewards:
900 diamonds and 20,000 golds
*For those who have posted a super awesome strategy, there will be extra prizes for your wonderful job.*
*All rewards will be sent to your in-game mailbox within 96 hours after the event ends. Please be aware.
Download now:
Android: https://goo.gl/uVksdY
Additional Information:
Try out Spirit Guardian-Vanguard Rush for yourself by visiting the following link:
For regular updates, be sure to follow Spirit Guardian-Vanguard Rush on Facebook at: https://www.facebook.com/pages/Spirit-Guardian/646800185429730?ref=ts&fref=ts